ACUS WATER PROOFING
Apartment buildings, commercial buildings. Car parks.   Surge tanks for stormwater.

CONCRETE TANKS SQUARE and ROUND

ACUS can line these tanks.  We have 25 years' experience in water.

Please contact us.  acuswater@bigpond.com

ACUS do not use paint as the tanks concrete moves and cracks the paint (product) this causing leaks in your very valuable building. This also causes OHS problems as someone may slip on the leaking water.
 
Manway after lining and sealing to prevent entry.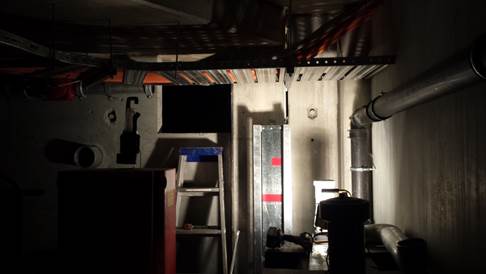 Manometer water level indicator.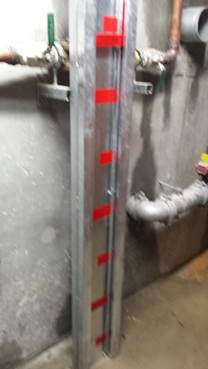 BEFORE LINING WITH A FAILED COATING.

Fire and water tanks water proofing.
ACUS Provide Engineering and design and supply and installation. ACUS ENGINEER will design a full repair and sealing of the tank.
After receiving architect drawings and hydraulic drawings or site measurement and inspection.
ACUS provide:
Liners and piping to 200mm outside tank.
Roll groove pipe fitting.
Builder will supply concrete tank

ACUS will mark out pipe fittings : Overflow , Inlet, Outlet etc
ACUS
Make piping. Galvanised steel.
Make liner  
Make Geofabric under lining
No one can enter tanks especially plumber
Builder then provides valves and connects plumber or fire piping to the ACUS tank piping.
Builders PLEASE  get ACUS to do the tanks early on in the project so tanks can be tested prior to any building  painting etc
This is very important as plumber and fire need water to use etc.

ACUS can supply fire pumps as well.
This is very important method as builders have had failures due to bad installs, and its cost them a fortune.

ACUS
No Leaks Nigel
Nigel T Warin
No Leaks.

Strong If building moves our lining stays secure.

Safe

Aesthetically Pleasing.

Experience / proven

Easy install