Rainwater Tanks Perth, WA
Don't let rainwater go to waste

ACUS can construct your rainwater tanks in Perth, along with residential water tanks, domestic water tanks, steel water tanks foundations and sand pads.

ACUS can even construct a conctete pad or concrtete slab or ring beam. If you purchase a rainwater tank in Perth and get ACUS to complete the foundations your overall cost will be lower for the tank and pad package. We Install a large range of quality rainwater tanks in various shapes and sizes.
Rain Water Tanks Perth Installation
Buy rain water tanks in Perth from Acus and save water & money. Our rainwater tanks Perth are in use across Australia, we are helping to save water for the dry months and delivering high-quality drinking water to residential, agricultural, and industrial sites.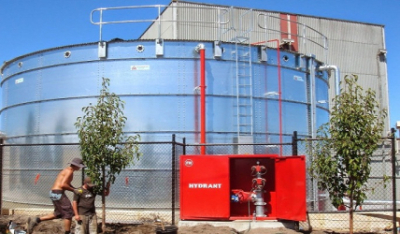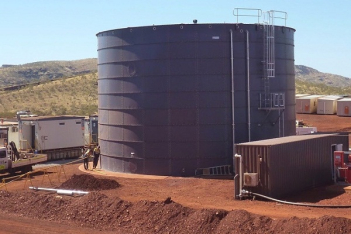 Don't Let Rainwater Go To Waste
Choose ACUS to get a top-quality rainwater tank in Perth to collect and store rainwater for later use and reduce reliance on mains water supply for non-potable purposes. In addition, we can even construct a concrete pad or concrete slab, or ring beam to provide a stable and solid foundation, ensuring that the tank remains level and doesn't sink or shift over time. Our robust concrete construction can withstand the weight of the tank and the environmental conditions, such as soil movement, moisture, and temperature changes. If you purchase a rainwater tank from us and even choose ACUS to complete the foundation, you can lower your overall cost.
Explore Tanks in Varied Shapes and Sizes 
ACUS is one of the largest water tank suppliers carrying a broad assortment of water tanks in one place. We Install rainwater tanks in various shapes and sizes – from large to small and round tanks – no matter what your water tank requirements are; we can help by delivering a quality and cost-effective solution for you. In fact, if you have specific requirements or unique constraints, such as limited space or require specialised fittings, we can customise a tank to meet your exact specifications.
Rainwater Tank Installation in Perth
Buy a rainwater tank in Perth from ACUS and save water for the dry months. Our installation team is backed with years of expertise, delivering superior services which you can rely on. Even get a comprehensive warranty on all tanks supplied by us. 
Why choose ACUS Rainwater Tanks?
Multiple tank sizes and capacities are available 
Tanks are manufactured using the highest-quality materials 
First-class installation and easy maintenance
Affordable tanks prices
Aesthetically pleasing tanks 
 
If you want to buy rainwater tanks or enquire about rainwater tanks' Perth prices, contact us to get a free quote.