Looking for Rainwater Tanks in Perth?
We are international manufacturers & suppliers of Perth water tanks (Steel), Rainwater tanks, Firewater Tanks, Mining Tanks, Domestic Water Tanks, Commercial/Industrial Tanks, Mining Tanks and more.
Domestic Water Tank Installation
ACUS manufacture and install Domestic steel water tank for rural blocks and city life, including Grey Water reuse. ACUS steel water tanks in perth are the strongest on the market with 1.2mm thick steel walls.
Firewater Tanks Installation
ACUS tanks have been around many years and always available to answer your questions. We have an in-house professional Engineers. We manufacture Fire tanks for commercial buildings to your height and diameter.
Commercial Water Tank Installation
ACUS tanks manufacture and install Commercial Tanks for holding large volumes of water or other product compatible with ACUS liners.


 
Large Water Tanks Perth
The ACUS design team can design Large water tanks in Perth up to 6,000,000 litres, designed to codes and first principles, to sizes that you require, and quality to suit the job in hand. (Can be dismantled and moved later).
Tank Liners and Membranes
ACUS tank liners and membranes for use in both concrete and steel walled tanks. ACUS liners are made to be the best quality for each individual requirement of the tank. Depending on stored liquid and condition of the tank. We also have placed liners in many concrete tanks.
Why Acus Tanks?
Superior Quality
Best Price Gauranteed
Custom Designed, Every size
On-Time Project Completion
Friendly & Experienced Staff
Stress-Free Water Tank Installation
Testimonials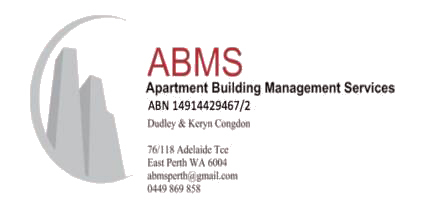 RE ACUS Water Pty Ltd
We recently engaged the above named Company to install a water tank liner to our Apartment Building Reservoir.
ACUS won the contract after we had gone out to market and sourced several quotes from similar Suppliers.
We were very impressed with the service and actual work carried out by the ACUS Team led by Jesse and Nigel Warin. Jesse and Nigel are both very friendly and professional with a wealth of experience in their field. This was demonstrated with this recent project.
The work was successfully completed with minimal downtime and disruption to the Building residents.
We highly recommend the service and work carried out by the ACUS Team. We have no hesitation whatsoever in providing feedback on the quality of service they provide to any potential clients.
Dudley & Keryn Congdon
Building Managers Saint Apartments
Recently we had a large ACUS water tank (approx 150,000 litres) installed at our property. Nigel and his team of two from ACUS arrived with their crane truck loaded with everything pre-fabricated and with a minimum of fuss, they set up and got into the job. In short order, it was complete; a professional effort from start to finish and we are delighted with it. It has all the hallmarks of a well built industrial tank, using thicker than usual steel, a food grade heavy duty liner, shallow domed roof over galvanized trusses, etc, incorporating all one could expect from such a tank. The fittings are all of the finest quality and it is assembled with multiple double rows of heavy galvanized bolts. We noted also, that the supporting band of steel around the tank was phyically isolated from the tank sheeting which will further eliminate the opportunity for corrosion between those surfaces. Two well installed and substantial anti-corrosion anodes were included also. It came with a sturdy ladder which can be lifted clear, if desired, with an œeasy to access hatch above the ladder position. A very well designed water input point incorporating an excellent, easy to remove, stainless steel strainer punctuated the end result.
We thoroughly recommend the ACUS tank to anyone seeking a great tank.
Doug and Mary Barber
I started a farm at Beverly about 20 years ago and progressively installed 4 Off ACUS 110,000L water tanks as I build my workshops and house on the place. They have been great and Nigel has helped me very much at each stage.
The tanks have been very durable and reliable, I have only had 2 liners replaced-both due to penetration of the liners by root from nearby large gum trees, other than that the tanks been perfect.
As an old miner I couldn't have asked for anything better, or for better service.
John Wood
Cattle Farmer Beverly